Secret to Play Blu-ray Disc Blu-ray player Software for PC Easily
Blu-ray has becomes a trend in the internet nowadays for its huge capacity of carry contend and amazing quality.
Here is a problem of playing Blu-ray Disc on PC which is not as easy as to play them on Blu-ray DVD player.
Alas and alack, for Sony's licensing on Blu-ray, to play Blu-rays on PC is not that easy to accomplish. However, Windows system can compatible with Blu-ray, but some minor problems still exist when you use Windows 7 or Windows 8 to play. Using Aurora Blu-ray player software for PC is the best and easiest way for you to play Blu-ray content which offers you a cinematic experience.
Breakthrough in Blu-ray Technology
Aurora Blu-ray Media player plays Blu-ray content lossless in both image and sound quality which will immerse you in an unprecedented world that only Blu-ray can offer. The excess benefit is that you can also get a Blu-ray menu after you insert the Blu-ray Disc in your Blu-ray drive for PC in which you can choose the chapter you would like to play
Good Enough to Play All of Your Media Formats
Aurora Blu-ray Media Player is not only a Blu-ray player software for PC but also powerful enough to play all your media formats. Seamless playback of movies, photos and video clips is so comfortable a experience that makes you smile. It will play media formats from your PC, home network and all the other types you download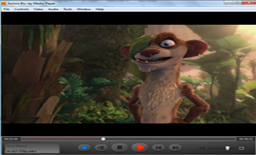 Rocket-like Speed for loading
So fast! A much faster start-up for Blu-ray movies with just only a few second! Speed also exists in playing other media. You are getting rid of a long-time waiting and staring blankly from this moment.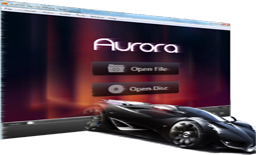 Easy Navigation
Simple controls make a difference. Aurora Blu-ray media player allows you to control with one action.
Space bar to pause and play
One click to return to the main interface
Right click to backward and forward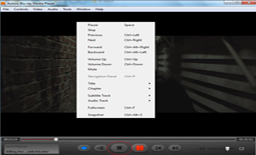 Cinematic Audio Effect
Give both your eyes and ears a feast at the same time. This blu-ray playing software for PC offers a lossless audio effect for your movies. Just as you are in a cinema, listening a lossless stereo sound
Dolby Digital 5.1
DTS 5.1 and DTS HD 7.1 support
Seamless Movie File playback
Hot Tags: Blu-ray ISO Player, Playing Blu-ray on PC, Blu-ray Media Player