All in One Media Player-Powerful, Brilliant and Easy
All in one media player is a universal phenomenon these days. Things which make a difference are usually some inspiring small creations. The small differences display the developers' wisdom and their consideration for the customers
Among the basic functions of dealing with videos and many kinds of video formats, audio files and images, Aurora Blu-ray Media Player has many special features for satisfying more users' need.
All in One feature –Powerful
It plays almost all the video formats and media including: Blu-ray disc/ISO/folder, DVD movie disc/ISO/folder, Video CD, and many other HD video formats like: AVI, WMA etc. Any 1080p or 1080i videos are easy-peasy for this powerful all-round media player.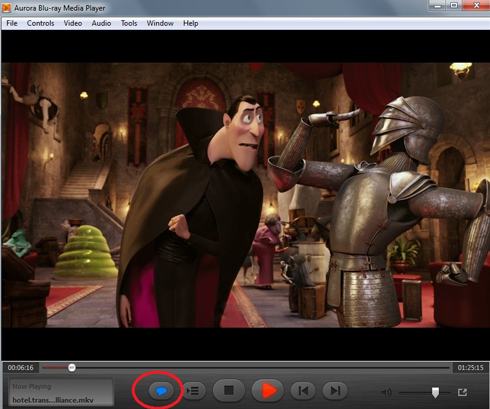 All in One Feature-Brilliant
One of the dissatisfactions of the Windows new member-Windows 8 is that it can't ship with MPEG-2 and more.
However, this all-round media player can be worked as a free DVD player software which can play MPEG-2 videos on Windows 8.
We know that Blu-ray Disc has 3 regional codes all over the world. By using other media player software, you have to set code when playing Blu-ray Discs. Aurora Blu-ray Media player, whereas, can help you run your discs without this procedure.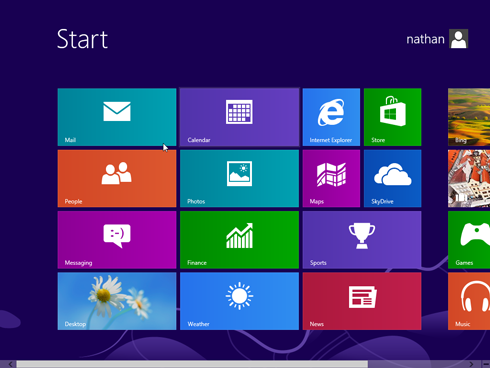 All in One Feature-Easy
When open the app and insert your Blu-ray Disc into your Blu-ray drive, the app will read your disc automatically and what you are going to do is to click "Play movie" button on the menu.
Additionally, if you want to share your feelings while watching a movie, you won't bother yourself to go to your homepage.
You directly click "share" button and then you can share your comments about the movie, telling your friends what you are thinking at this very time.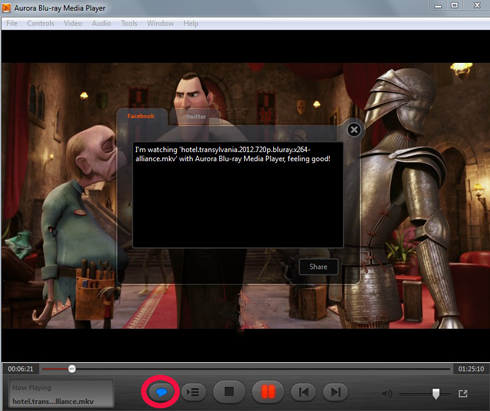 Hot Tags: 1080p Media Player, Playing Blu-ray on PC, Blu-ray Media Player