Mac Mini Blu-ray Player - Play Blu-ray on Mac Mini
Apple refreshed the new Mac Mini on its event on October 23, got upgraded with a new processor and new ports. A lot of Mac users may buy the new Mac Mini and hook it up to the 52" 1080P LCDTV. Only problem is the Blu-ray fans who bought plenty of Blu-rays and would like to use the Mac Mini as the MAIN SOURCE of entertainment on their TV. But Apple never makes its computer support Blu-ray playback naturally. A dedicated Blu Ray player device isn't the only way for Mac Mini users to watch high definition movies - there is also other solution available now for your playback HD Blu-ray on Mac directly.
You can enjoy Blu-ray on your Mac Mini with an external Blu-ray drive and a Blu-ray Player Software now. In this way, Aurora Mac Mini Blu-ray player software will be the best choice for you. With just a BD optical drive, the player allows Mac users to enjoy 1080P Blu-ray on Mac Mini smoothly. It supports playback most of the Blu-ray discs in the market now. In addition, this Blu-ray player for Mac Mini is an all-in-one Mac media player. That means you can play DVD disc/ISO, video, audio, etc. easily.
Below is the way to enjoy 1080P Blu-ray on Mac Mini directly
Step 1. First, you should get an external Blu-ray drive connected with your Mac Mini. You can get one from the Amazon.com. (Here tested with Samsung SE-506AB)
Step 2. Free download the Aurora Mac Mini Blu-ray player and then install it on your Mac Mini.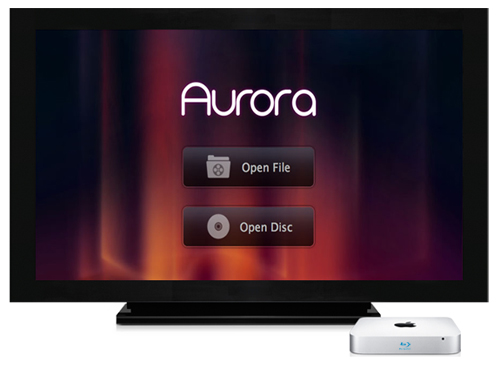 Step 3. You should make sure the Internet Connection is well. Then insert the Blu-ray disc into the drive, the player will read it automatically.
Just free download the Aurora Mac Blu-ray Player for Mac mini, and try it now.
Related Tutorials: