Free Mac DivX Player - Play DivX on Mac Directly
The included QuickTime Player on Mac OS X is a very good one. But it will not play some of the unique codecs like DivX. You need install the third party plugin like Perian to make your QuickTime Player support the DivX. The DivX Codec is very popular now due to its ability to compress lengthy video segments into small sizes while maintaining high audiovisual effects. There are two DivX codecs: the regular MPEG-4 Part 2 DivX codec and the H.264/MPEG-4 AVC DivX Plus HD codec corresponding to the SD and HD DivX movies respectively.
We must say that it is not easy for some Mac users to install external plugin to make their QuickTime player support DivX, so an all-in-one Mac DivX Player will be necessary. Here we recommend you the Aurora Blu-ray player for you. It can be used as the best DivX player for Mac because of its high support for both all types of DivX codecs. The built-in codec also make this Aurora Mac DivX player support tons of other video formats, so you are unlikely to encounter any issues when watching movies on your Mac again. With just this one tool, Mac users can play Blu-ray, DVD, HD, video like DivX, audio without any difficulty.
As a free Mac DivX player, the tool allows you to:
1. Enjoy stunning HD with DivX codec like AVI, MP4, etc.
2. Support the DTS5.1 device output.
3. Support external loading subtitles
Below is the way to play DivX on Mac directly
Step1. Free download and install the Aurora Mac DivX Player on your Mac.
Step2. Run the player, then you can use the "Open File" or "File – Open File" on the top menu to load the DivX movies you want to playback.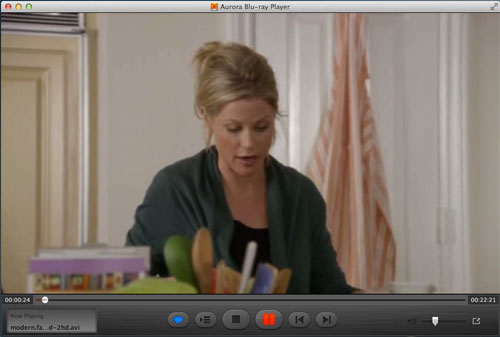 Step3. Now you can enjoy the DivX movies on your Mac.
Note:
1. You can add the external subtitle with the option under menu "Video – Subtitle Track - Open File"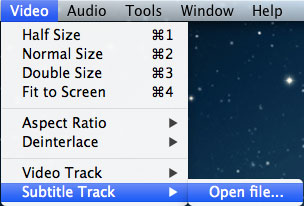 2. You can switch on the DTS5.1 output option if available under the "Audio – Audio Device" menu.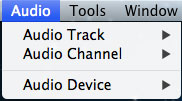 Aurora Blu-ray Player for Mac is an all-in-one Mac Media Player which not only let you enjoy AVI(divx/xvid) movies on Mac but also other files like Blu-ray media, DVD media, HD media, etc. without any difficulty.
Related Tutorials: