Free AVCHD Media Player - Play M2TS/MTS Files on PC?
Most camcorder today outputs videos with AVCHD (Advanced Video Coding High Definition) Video. Since it is jointly developed by Sony and Panasonic, AVCHD video has been an effective way for storing HD videos for its high capability while occupying little of your hard drive space. Whereas, the problem is that most media players don't support this video format. It is lucky for Windows 7 natively support AVCHD video, but if your PC is Windows XP or Windows Vista based, you are kind of misfortune. You may need a specific AVCHD media player to make your PC available for this video format or you have to install special registry patch which will tie M2TS/MTS files.
You can also refer to a third party AVCHD media player like VLC Media Player , for instance. However, you have to update VLC Media Player from time to time, otherwise the player will crash or have no images on the screen.
What is the simplest way for you to enjoy the videos in your camcorder?
If you are tired of plug-ins coming from the third party codec, or endless update warnings, you can choose to have Aurora Blu-ray Player for Windows which can play your AVCHD video formats smoothly without any plug-ins.
How to use Aurora Media Player to play AVCHD video files?
Step 1) Download Aurora Blu-ray media player from the website and install it in your computer.
Step 2) Select "Open File" to choose your AVCHD video formats.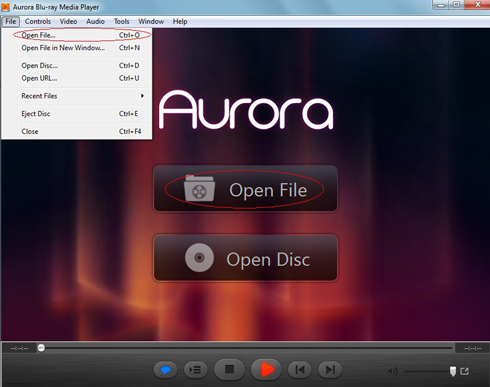 Settings
1) If you have a wide screen TV set to enjoy high definition, you no longer need to worry about whether the image will deformed. Because you can adjust the Aspect Ratio according to the size of your screen
Click "Video" and you will see "Aspect Ratio", choose a suitable one and if you want to return to the original setting, just click "Default"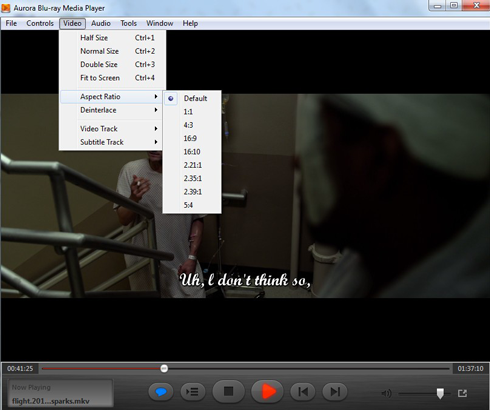 2) If you have fantastic audio facilities, for instance, DTS 5.1, we have considered this situation for you, you can use click " Audio" to choose audio output method. If you have DTS 5.1 system meanwhile,your AVCHD files featured with DTS 5.1, you select the top one so that we can output 5.1 audio track through AVCHD Media Player. Or you think that your facility is good enough to output audio track directly and you can also choose S/PDIF which outputs sound directly.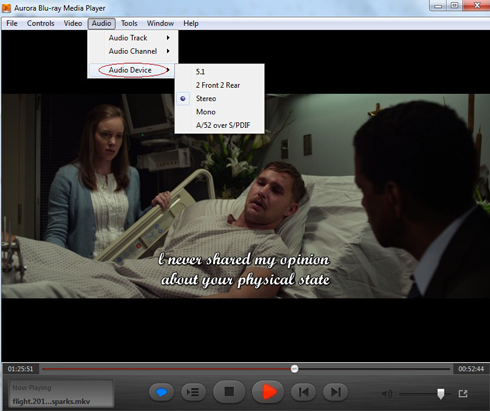 Related Tutorials: