Free MKV Media Player - Play MKV Files on PC?
As MKV formats are more and more popular these days and may be many of your videos are MKV files. You tried to play them by some media player software in your PC, whereas, failed. You are disappointed and have to find an all-round media player. Aurora Blu-ray Media Player is here for you.
First, we take a glance at what is MKV.
MKV (the Matroska Multimedia Container), is an open standard free container format, which can hold an huge number of video, audio in one file. It is widely used because it can pack different kinds of videos audios and subtitles as well as contains Realmedia and Quicktime. The most advantages lays on it packs them in one container with a better effect.
How to Play MKV file with free MKV media Player on Your Windows PC?
Step 1) Download Aurora Blu-ray Media Player from the download center
Step 2) Run the app and open the program you will see the main interface.
Step 3) Open your MKV files.
Here is two way to open your files: one is to click "Open File" button on the interface and the other way is to press the shortcut key "Ctrl+O" to select a file in your computer.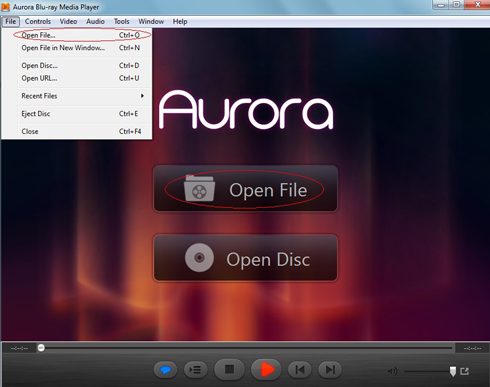 Step 4) Customize your free MKV media player
4.1 Custom background
Select a picture you like to make it your background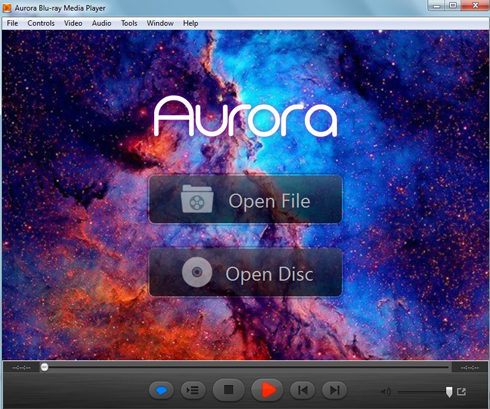 4.2 Social sharing function
Click "Share" button you will access to the social media like Facebook and Twitter.
Say how you like the movie you are now watching in the column and click "share" so that you made your voice heard to your friends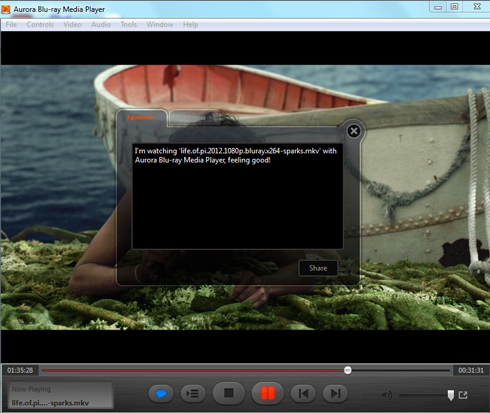 4.3 Playback list display on Aurora Blu-ray Media Player
You want to know what movies you have watched before on the free MKV media player? Just click "Window-Playlist" or the shortcut keys "Ctrl+Shift+P" and you will see the playlist bar.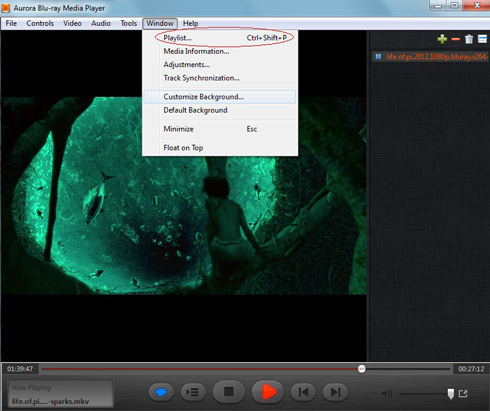 Related Tutorials: