Blu-ray Player for PC - Play Blu-ray ISO on PC?
Is it necessary that you have to buy a Blu-ray drive when you want to enjoy a Blu-ray movie? Of course, the answer is a "no". You will solve the problem by creating or converting an ISO Blu-ray file and getting a Blu-ray player software for PC. You can enjoy the high definition movie as soon as you get ready to go.
Now, let us see how to use the best Blu-ray player for PC to play Blu-ray ISO files?
Because the high CPU occupation of Blu-ray ISO files, to ensure you have a wonderful experience when watching Blu-ray movie, your PC have to satisfy with the following requirements.
System requirements:
Microsoft® Windows XP (SP2 or later), Windows Vista, Windows 7, Windows 8
Intel Core2 Duo 2.4GHz processor or equivalent AMD Athlon™ processor or higher recommended
512 MB RAM or higher recommended
250 MB of free disk space
Play Blu-ray ISO on Windows PC by the best Blu-ray player for PC
Step 1) Download Aurora Media Player and install it.
Step 2) Open the app and load your ISO files.
You have two ways to open the files. Click "Open File" on the interface or select "File" tab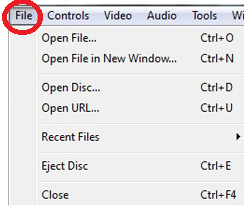 After you open your ISO file, the Blu-ray player will play it automatically. It may need some time for the Windows Blu-ray Player to read your file. Then you get an interface like this: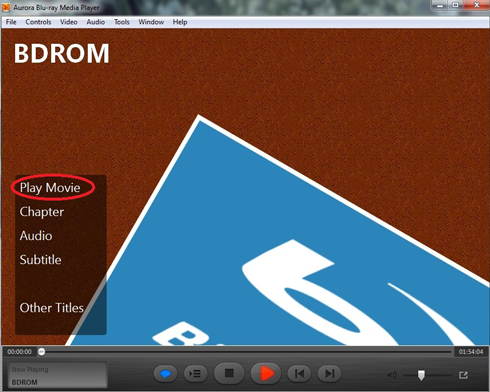 Click "Play Movie", you go straightly to Blu-ray movie playback. Before you click this playback button, you can firstly choose the "Chapter" and language of "Audio" and "Subtitle".
Step 3) Personalize the best PC Blu-ray player
3.1 Video size setting
Click "Video" on the panel of the best Blu-ray player for PC, you can decide what size you want for Blu-ray disc playback.
3.2 Change the interface
Choose "Tools→Preference→General→Main Screen" so that you can upload a picture in your computer as your interface background of Aurora Blu-ray Media Player.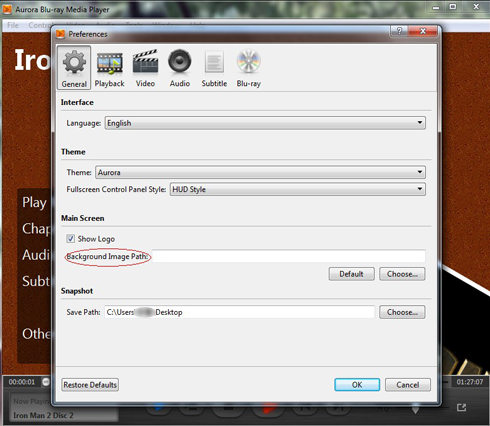 You can also Click "Window→Customize→Background" to change the interface background of the best Blu-ray player for PC.
3.3 Social media sharing
Click the "Share" button on the interface of the best Blu-ray player for PC, you can tell your friends what movie you are watching and write your comment to the movie. Even though you are watching a movie, you will always be on-line.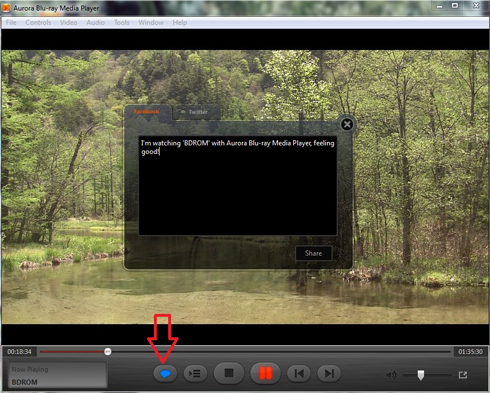 Free try Aurora Blu-ray Media Player
Related Tutorials: