Free AVI Media Player - Play AVI Media Windows PC?
Aurora Blu-ray media player, as all-round media player with fantastic audio-visual experience can be used as a free avi media player to play all your avi files without any decoders.
Since there are numerous compression schemes of avi files, you sometimes may come across the situation: some of the files with the extension name of .avi can be played with Windows Media Player, you have to download Divx or Xvid decoder to play some of your special avi files.
The interface of the application is simple is easy to navigate through. The simple interface contains almost every function that you expect a media player should have.
Let's see how to play avi files on Windows PC by free avi media player.
Firstly, download Aurora Blu-ray Media Player from the download page and install it in your computer.
Secondly, you load your avi files from your computer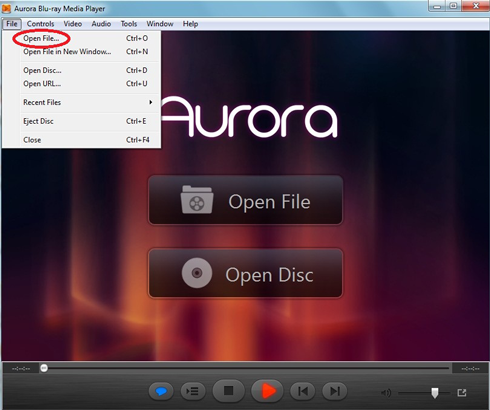 Thirdly, let's see some settings on this windows avi media player.
1) If you want to see what movies you have watched or you want to make a list of what you are preparing to watch, you can click "Window→Playlist" Here in the right column of the screen, you will get a movie playlist and you can add file into the list by clicking "+"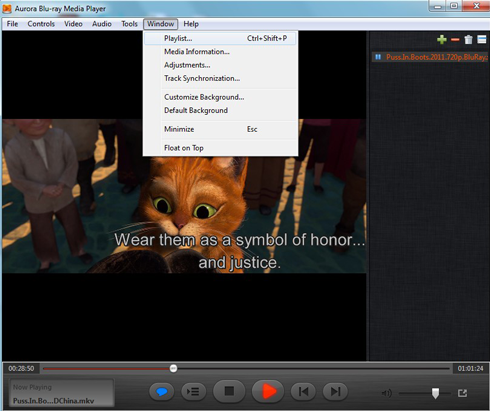 What if you don't want this list? You can simply click "Window→Playlist" again to recover to the original settings.
2) What about you want to make your screen brighter when you watch "Twilight"? Well, it is just simple to solve this dissatisfaction. Click "Windows→Adjustments" on avi free, you can decide your own brightness and saturation which can help you to get a better image quality on avi media player.
Besides to be a avi media player, Aurora Blu-ray Media Player can also play Blu-ray and other types of video formats which makes it an all-in-one media player.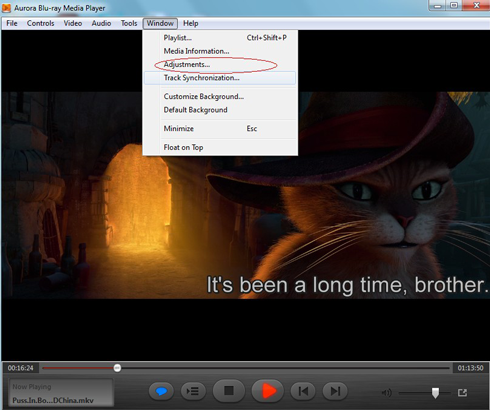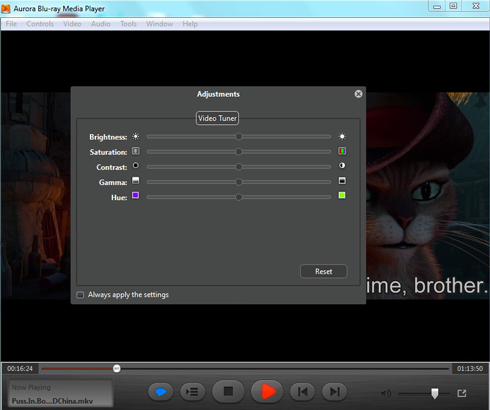 Related Tutorials: