Play DVD Movie Folder on Mac Easily
There are always people have their DVDs backed up as VIDEO_TS folders because they can keep the full DVD experience - menus, special features etc. And enjoy the VIDEO_TS movies is very simple, you can use the VLC or Apple DVD player to help you. But we still want to recomment this Aurora Blu-ray Player for you. It is a simple yet useful Blu-ray playback app which allows Mac users to play both Blu-ray and DVD movie folder on Mac. As the popularity of Blu-rays, there are also a lot of people backup their Blu-rays on local folder. But the above-said tools are not supporting the Blu-ray well. So Aurora Mac Blu-ray player will be the right choice for you.
DVDs use VIDEO_TS folders which encompasses all types of data, including audio, video and traditional data files, such as text documents. To play a DVD folder on Mac with the built-in DVD player is very easy. You just need 1. Open "DVD Player"; 2. Click the "File" menu, then "Open DVD media"; 3. Choose the VIDEO_TS folder; 4. Click the "Play" button. But that does not work with a Blu-ray folder. Below I will show you how to Play DVD movie folder directly on Mac with Aurora Blu-ray Player.
First, you should download and install the Aurora Blu-ray Player.
Second, run the player on Mac, as follow: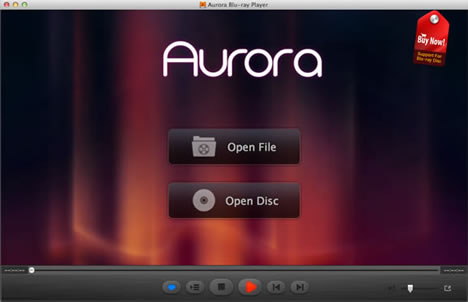 Third, click "Open Disc" then "Open Folder" to navigate and load the DVD movie folder you want to playback.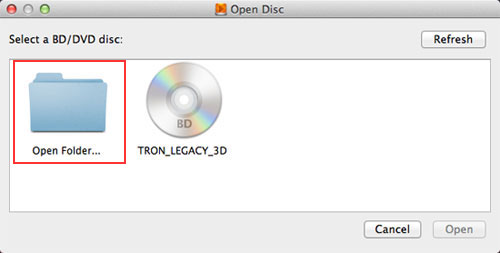 Note: If you want to play another folder file, you need first stop the current playback first. To do this, you can use the right click menu or "Stop" button.

Fourth, now you can enjoy your DVD movie with full features. Look, It's so easy.
What's more, Aurora Blu-ray Player is also a powerful HD media player which allows user to playback all the popular video, audio formats, even the DVD video files like VOB on Mac directly. More features are available, just free download Mac DVD player to try it now.
Related Tutorials: