Play Blu-ray on Macbook Pro with Blu-ray Player Software
Does the MacBook Pro support the Blu-ray playback? The answer is no. But with an external Blu-ray drive and third party Blu-ray player software, this will be a piece of cake. The newest MacBook Pro is updated with stunning retina display, which will make your HD playback more enjoyable. Blu-ray, as the new generation of HD movie compression standard, is more and more popular among us. But to playback Blu-ray on a Mac computer is still a big hurt for all Mac users due to the Apple's not support for Blu-rays. In this article, we will introduce an easy way to deal with that.
As we all know that, the MacBook Pro only have the DVD drive. So, to play Blu-rays, an external Blu-ray drive is necessary, you can get one from the amazon.com, as well as a Blu-ray DVD player. The Aurora Blu-ray player for Mac will be the best choice for you. The tool not only allows you to play Blu-ray on your MacBook Pro, but also on Macbook Air, iMac, Mac mini, etc. You can enjoy the Blu-ray disc, Blu-ray folder, Blu-ray ISO on your MacBook Pro directly. What's more, it is also a free DVD media player. You can use it to play DVD movies and other kinds of HD movies smoothly.
Note: Before Blu-ray playback, you should make sure that a BD drive(USB2.0 or above) is connected with your MacBook Pro and the internet connection is well.
Guide on Playback Blu-ray on MacBook Pro
Step 1
Free download the Blu-ray player software from Aurora download center, install it on your MacBook.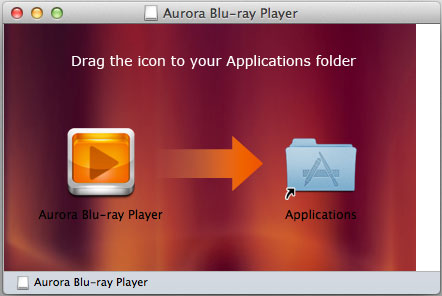 Step 2
Insert the Blu-ray disc into your drive connected with your Macbook, and run the player, it will read the Blu-ray automatically.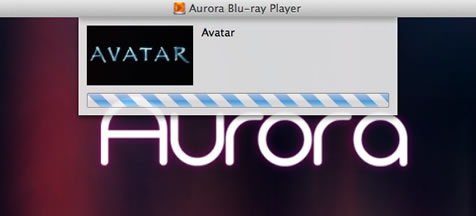 Now you can enjoy your Blu-ray movies on your MacBook Pro freely. It is very easy.
Note: The Aurora Blu-ray Player is a social Blu-ray media playback tool. That means you can share your current Blu-ray playback via Facebook or Twitter. To do this, just use the "

" button to edit the info you want to share.
Related Tutorials:
Copyright © 2011-2013 Aurora Software Inc. All Rights Reserved.