How to use Blu-ray Media Player software?
Windows Media player natively doesn't support Blu-ray movie playback which leads to a kind of pity that you can't stream Blu-ray movie to your TV or to your home theater system.
However with Aurora Blu-ray Media Player softwareyou can realize your wish to watch Blu-ray movie on your PC or stream it to your high definition TV and your home treatre.
What do you need for playing a Blu-ray Disc?
Hardware
For playing Blu-ray Disc, you have to equip your PC with a Blu-ray drive because the traditional DVD drive of your PC is unavailable to compatible the Blu-ray Disc.
In additionally, a beefy processor and enough space of memory is also a necessity. For most Blu-ray media player, it requires the monitor can support HDCP. However with Aurora Blu-ray Media Player, you can play Blu-ray Discs with so much ease and neglect the requirements.
Software
Aurora Blu-ray Media Player
How to use Blu-ray Media player software on PC?
Step 1 Insert your Blu-ray Disc into the Blu-ray drive
Before you insert the Blu-ray Disc, you should make sure that your hardware configuration matches the above description.
You can choose which chapter you would like to watch by clicking "Chapter" and choose the display subtitle by clicking "Subtitle". For direct playback, just click "Play Movie"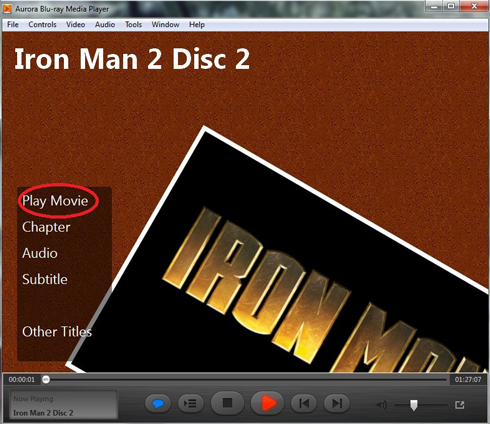 Step 2 Adjust display images
For some of the DV video records, the image may vague because of shaking or the movie itself has some playback issue, you can open the interlace function to make images more clear.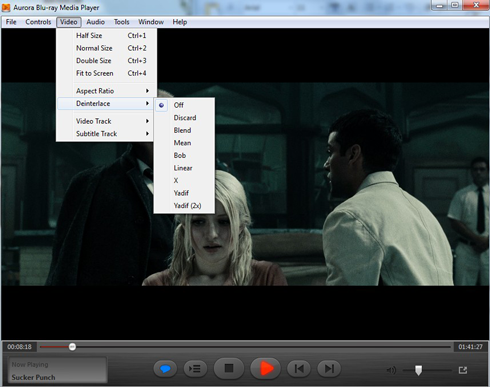 Considering different preferences for individual, you can also choose a better aspect ratio for your computer by clicking "Video" option.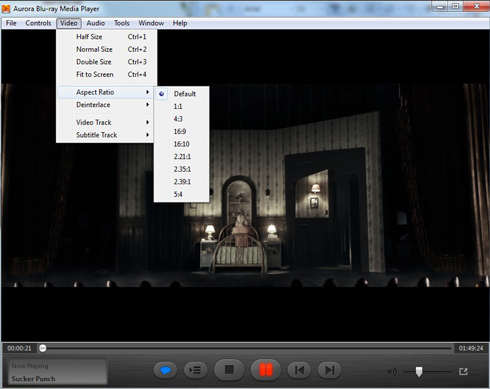 Related Tutorials: