Windows 7 Blu-ray Media Player - Play Blu-ray on Windows 7
Users who are using the Windows 7 may be surprised to find its media player does not support Blu-ray playback. To play Blu-ray on Windows 7, you need a Windows 7 Blu-ray Media Player to help you. Due to the copyright issue, Microsoft does not make its player with the Blu-ray codec. To decode the Blu-ray HD, you need third party Blu-ray Media Player software to help you.
On Windows platform, you can use the PowerDVD, Total Media Theatre, WinDVD for Blu-ray DVD playback. But I still want to recommend simple yet easy to use Blu-ray player software to play Blu-ray on Windows 7 – Aurora Blu-ray Media Player. This Windows 7 Blu-ray Player is highly compatible with Windows 7 platform(32/64bit), even the latest Windows 8 platform.
Windows 7 has surpassed Windows XP as the most used desktop operating system. A simple but easy to handle Blu-ray HD media player will be very necessary for all Windows 7 users. Below I will show you the way to play Blu-ray on Windows 7
How to Play Blu-ray Media on Windows 7?
Step 1. Free download Blu-ray Media Player and double click the installation file to install it on your computer.
Step 2. Insert Blu-ray disc into your drive, the player will load your movie automatically. If you are using the trial version, just click "Cancel" to continue the trial.
Note: If you do not have a Blu-ray drive, you have to get an external one connected with your computer.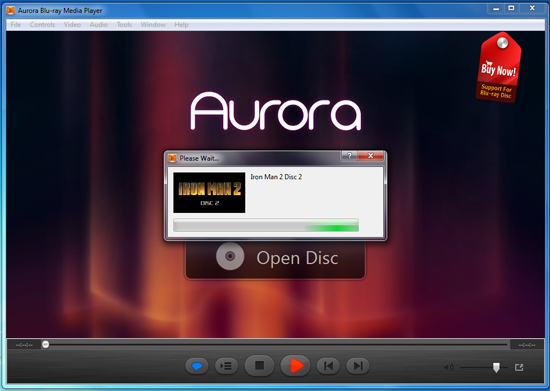 Step 3. You can click "Play Movie" to enjoy the main movie instantly. Before that, please define the Audio track and Subtitle as you preferred.
Note: Users who want to check the extra featured clips can choose the "Other Titles" option to get them.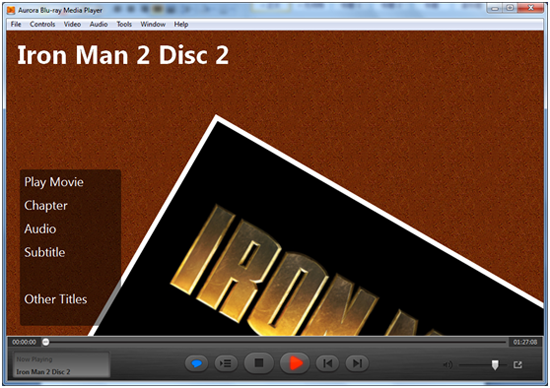 Step 4. You can edit comments and share the Blu-ray movie with your friends via Facebook and Twitter. To do this, just click the blue cloud button then click "Share".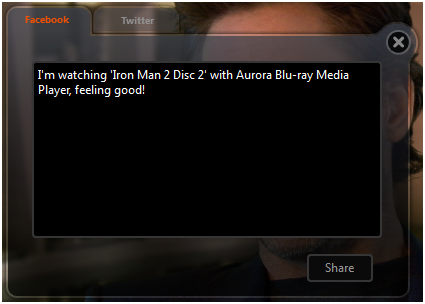 Go to Aurora Blu-ray Media Player for detail.
Related Tutorials: