Free FLV Media Player - Play FLV and F4V on PC?
Aurora Blu-ray Media player can be your powerful and all-round FLV media player which can play any videos with the extension name of .FLV or .F4V you download from the website. As most online videos are FLV videos, such as Youtube, Hulu, Yahoo!Video it is necessary for you to have a proper media player that can well support this format. Aurora Blu-ray media player just hits the mark helping you dealing with flv files.
You may have such a question: what is the difference between .FLV and .F4V? Here we do some simple interpretation.
FLV is for Flash Video and F4V is for Video for Adobe Flash Player. The biggest difference lies that FLV, FLV files contain video bit streams which are a proprietary variant of the H.263 video standard, however, F4V files are of H.264.
How to play FLV videos on Aurora Blu-ray Media Player?
Step 1) Free Download Aurora Blu-ray Media Player from the download page
Step 2) Run the program and you will see the main interface.
Step 3) Open your FLV/F4V files. There're 2 ways to process this step. One is to click "Open file" button on the interface and the other way is to click "File" tab to find "Open file".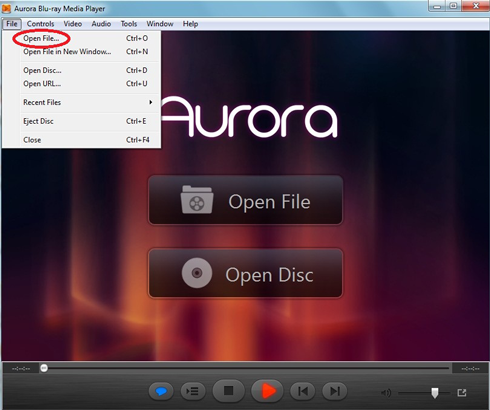 Step 4) Some Auxiliary Functions of FLV Media Player
4.1 What should I do if the subtitles are not in the same space with audio?
Click "Controls", you will see "Synchronization" and you can adjust both the time of audio track and subtitle.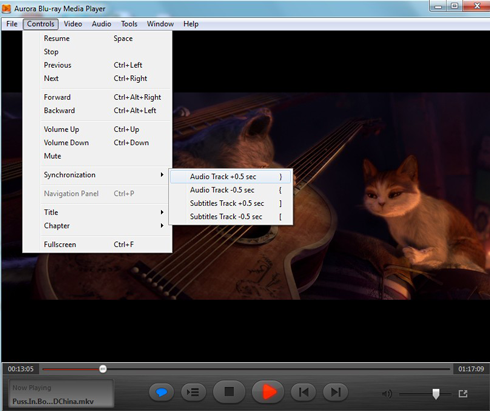 4.2 You won't to be disturbed? Don't worry.
Just above the "Synchronization" option, you can find the "Mute" choice which can help you to shut down all the sound.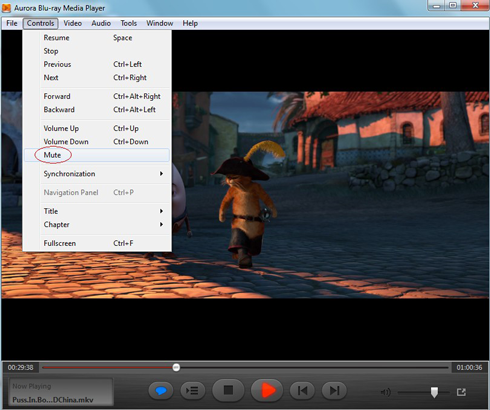 4.3 Choose another language of the FLV media player
Find "Tools→Preferences→General" and you can choose more than 10 languages for your interface.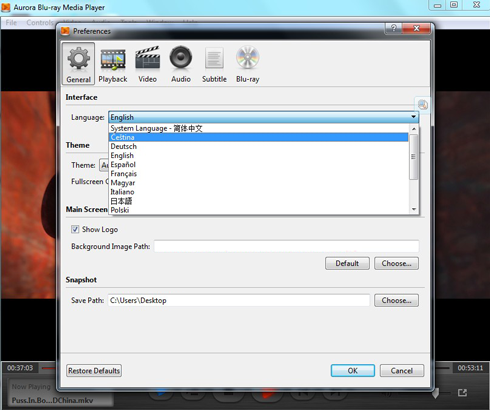 FLV Media Player also provides simple and clear interface, as well as social media sharing function. All make it the powerful Blu-ray media player. It is worth having.
Related Tutorials: